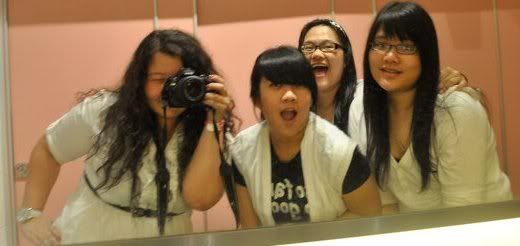 profile
comments
affiliates
random

Music Playlist at MixPod.com
My Holiday in Kazakhstan
Tuesday, July 26, 2011 / 5:30 AM
Hi pll!! How r u??
my holiday in Kz was really good)))
but again i dont have a lot of pic=(( just few of it)
it was fun....
i went to Burabai its in Kazakhstan just few hour from my city Astana
the name of the place is Zhumbaktas(Burabai)
here is the pic with me and my love
here is some pic with my friends

Music Playlist at MixPod.com
Sunday, May 1, 2011 / 4:48 AM
helloo ppl))))
Yesterday i had a bud day was ill =(( after the pom!! i dont know why)))
so i went to prom i was ok not really fun but still okk )))
u want to see the pictures ?????
i dont have a lot of the
Meka, I, Ajara, Aselya,Aida
gazi, Azat, I, Alex, Ajara, Aselya, Aida and Asset
Myself
i have pic with Ola n Olen before i went to Prom but i will put them later when i take the pic from Ola`s phone.
Now i`m in Ola n Olen`s house. we had a lot fun yesterday nite but i was really ill=(
today is 1 May so its means that 24 day more and i will be older one year.......
did i tell u guys that im going back to Kz 29 may!! im so happy
1) i will se my family
2) i really miss my country
3) my boyfriend
4) my lovely friends
im happy ))) but the worse thing is that i have exams and a lot of ISU =(((
u know no one perfect and i hate when someone want to change and to prove that u can be different and u can change
but its not like that...
EXAMPEL:
like my boyfriend always want to change to the different way, like he say to good way but why?
am i like bad?? or what i cnt understand.....
u know what ppl .....
the man/ Women
who wants to
change
the other person
to his/ her
side
,
it
means
that
you
are not
confident
in
yourself.......
OMG now in Malay is raining AGAINNN to tired if it!!!!! FUCKKKKK when it will finishh
u know now im writing a song but its in Russian so i thing guys u cant understand.....
I will put here later i will translated the song to English!!!

Music Playlist at MixPod.com
Monday, April 25, 2011 / 10:25 AM
Helloo ppl!)) how r u all???
i was had a great time on 26 of March cos my parents come to Malay and we had a lot of fun!!!
there was My Mammy, Sister and my lovely brother. they come only like for a one week.....
we went to Langkawi and i do not remember the HOTEL name but it was a 4* hotel!!!=)))
when my Family come Ola n OLen didn`t have a change to see them. Coz they was in Indonesia.=(
a lot of thing has happened since my last post.....
now i have now Kazakhstan and Kirgistan friends in Sunway. I love them so much! on 29 April i will have a CIMP Prom Night.. This is my second prom in Malaysia the first one was when i finish SIS and the second in CIMP the foundation.
***SIS Prom Night*** 2009
.....Thats all pic i have more but i think those pic will be okay.....
now i have a lot of problem sorry it personal and i cant tell u guys, but im sure that soon everything will be okay!!!!
i have to do my Assailment shit im so lazy to do it.... Hate MONDAY....
Im going back to KZ for holiday i edy have the ticket so i will go to kz on 29 May thill 13 July, 2011.
The thing is killing me is that when i come back to Malay there will be no Ola and Olen=(( im so sad....

Music Playlist at MixPod.com
just few Pictures of myself
Saturday, February 12, 2011 / 6:09 AM
Just few pic
****************************
*******************************

Music Playlist at MixPod.com
Hello
Friday, February 11, 2011 / 11:28 AM
hi ppl!! sorry that i didnt write to my blog
the reason is that i forgot my PASSWORD =((
anyway finally im here)))
Oh god a lot of things has happened!!!!!!!
start from the NEW YEar 2011))
New year was good start from 00.00 a was with my family
then i went out with my friend at 2 am 2011)) and i was drankkkkkk )))) just a little (just kidding)
we was 
rented
an apartment)))))))
                                             here are the pic from my NY)) with ma friend
My MOM and ma broo 
love themm so muchh
this is ma boyfriend  )) u want to see him pic??
he is really CuTEEE
ya??)) 
we are only like 2 month 
Read more »

Music Playlist at MixPod.com
Thursday, November 25, 2010 / 9:19 AM
Hi ppl!=)))
how r u????????
Why everyone thing that if there`s heart is broken, that its will be the END OF THE WORLD?
and they want to go far away from the person who make them fill pain
ppl who think that, if they will be far away from that person who broke theres Heart is will be easier and by that choice they will be save.
the answer:
NO!!!!!!!!!!!!!!!
You will NEVER EVER forget that person with that choice.
u will ask me:
So how we can forget the person
the answer: JUst pretend that nothing happen between u and him/her
i know it hard BUT it will be better the run away form the problem.
u just need to make ur self STRONG,STRONG,STRONG,STRONG,STRONG and much STRONGER
and MOVE on.
**********************************
Boys are just like a BUS
they go from the one bus stop to the another bus stop
its will take a time before
they come to the final bus stop.
***we girls just need to WAIT the FINAL one=))))***
Girl waiting for the BUS
BUS heheh!!
the Bus moving from the bus stop
it was a funny storyy hope u like it!! hehheh!!!
boys i was just kidding hehehe!!=))
Anyway we girls LOVE u ALL
BY: ZiZi